Cedar Valley Christian Center, a church dedicated to winning souls for the kingdom of God. Foundation Scripture: "Where there is no vision the people perish: but he that keeps the law, happy is he." (Proverbs 29:18). We are creating an authentic personal victory that far exceeds all expectation.

Over the years CVCC has made a stand in the mist of the storm but we know "With God all things are possible." We invite you to join us in serving the Lord!

We focus on the next generation of Christ followers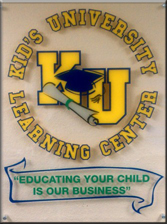 CVCC is a God-centered community of faith. At CVCC, we strive to glorify God in everything that we do, and to share the love of Christ with everyone we meet. We believe that God is larger than denominational divisions, and our fellowship is open to anyone who claims Jesus as Savior and Lord. If you're looking for a church where you will be encouraged in your Christian walk, take the time to get to know CVCC. In 1979, Cedar Valley Christian Center Church and Ministries was founded. In 1985, Cedar Valley Christian Day Care Center, now Kid's University Learning Center, was opened with Carolyn Young as the Director. The current director is Glenn's oldest daughter, Danita Young Harris. Glenn is also the founder of a private school, Cedar Valley Christian Academy which opened in 1993 serving grades K3 through 12th! For many years the academy served and educated children in Lancaster, many of whom went on to graduate from college, serve in the military and begin their own businesses. Cedar Valley Christian Academy is now the home of Vista Charter School of Lancaster where Glenn's youngest daughter Camille Young Penny is the principal.